Hi friends! Happy Friday! I hope you've had a lovely week. Thank you so much to those of you who have already signed up for Fit Team. The price will jump next week so you can lock in the $ 19/month and receive everything on Black Friday. Think of it like a pre-order and I'll be designing all of your monthly strength workouts for ya! (Along with meal ideas, cardio, recipes + whatever fun bonus stuff I add in each month). So excited for this! Sign up here.
So yesterday was my birthday. I really wanted a low-key birthday this year – honestly, haven't really super celebratory lately – and when the Pilot asked what I wanted to do, I told him that I just wanted to be out in nature with him and the girls, drinking wine and eating a s'more around a campfire. That's exactly what we did!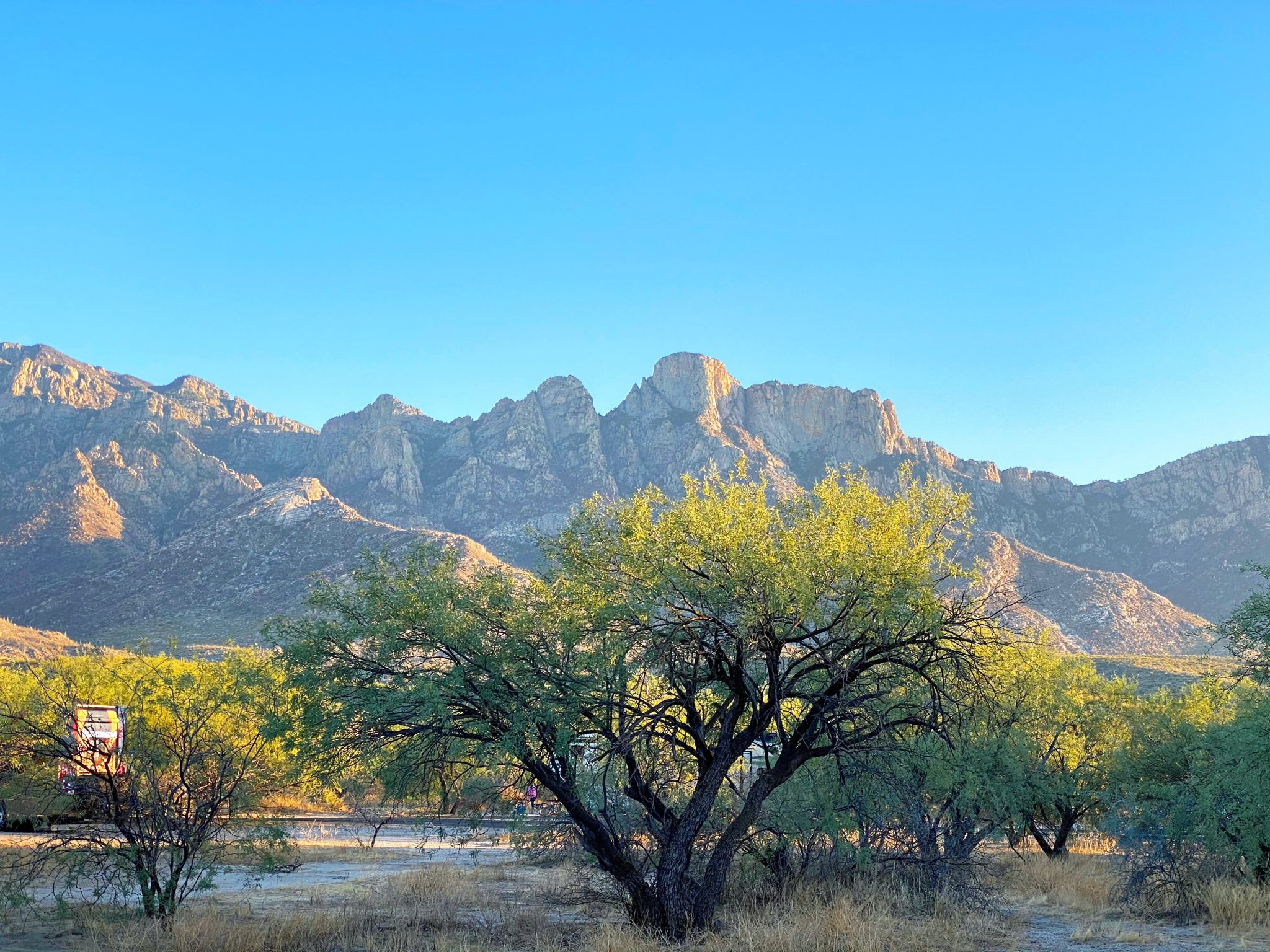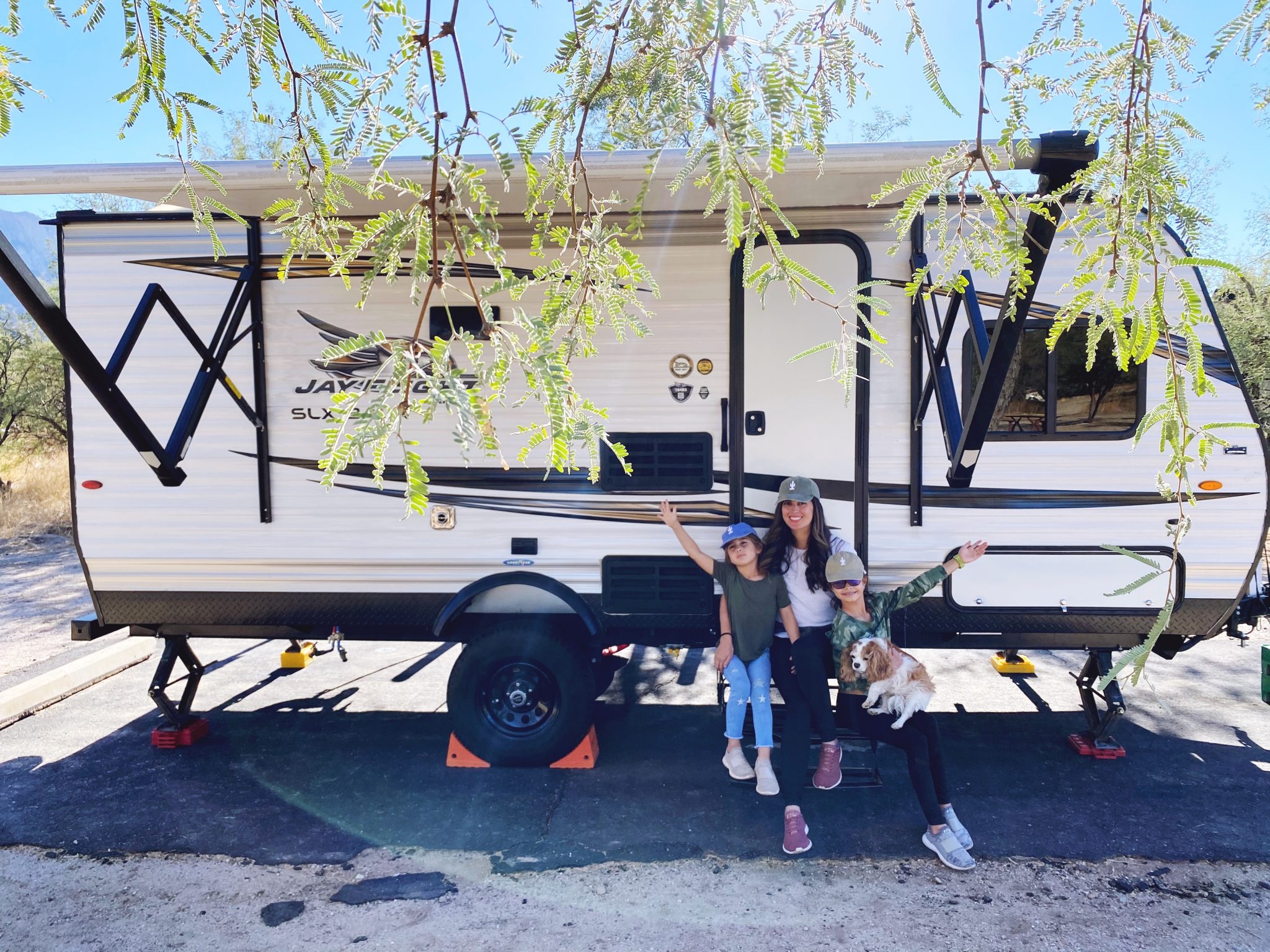 We rented the cutest camper at Catalina State Park, which is only about 30 minutes away from our house. The camper was from Outdoorsy and the owner met us at our campsite with everything set up and ready to go! It was AMAZING and the girls are obsessed with the idea of owning one now.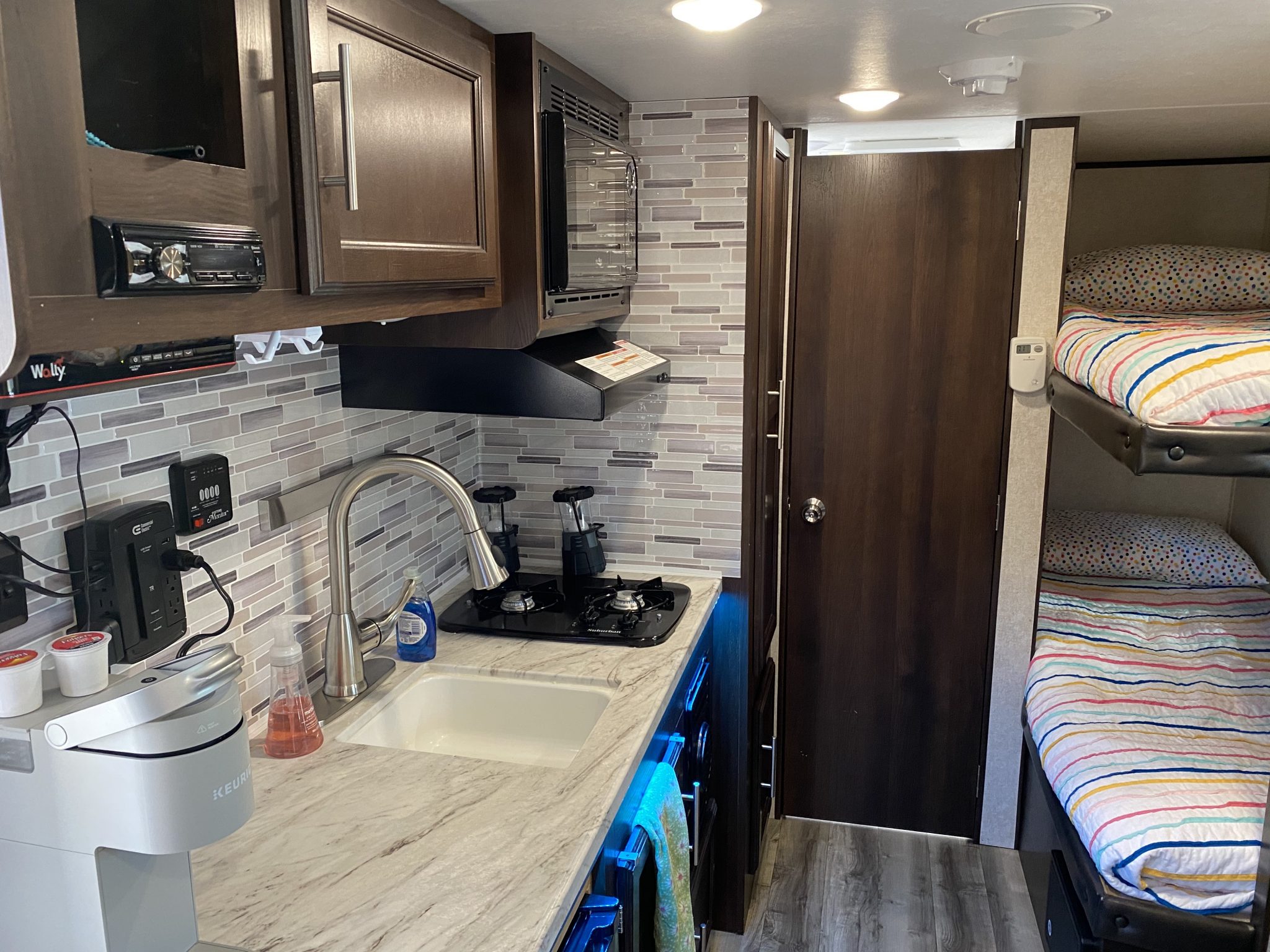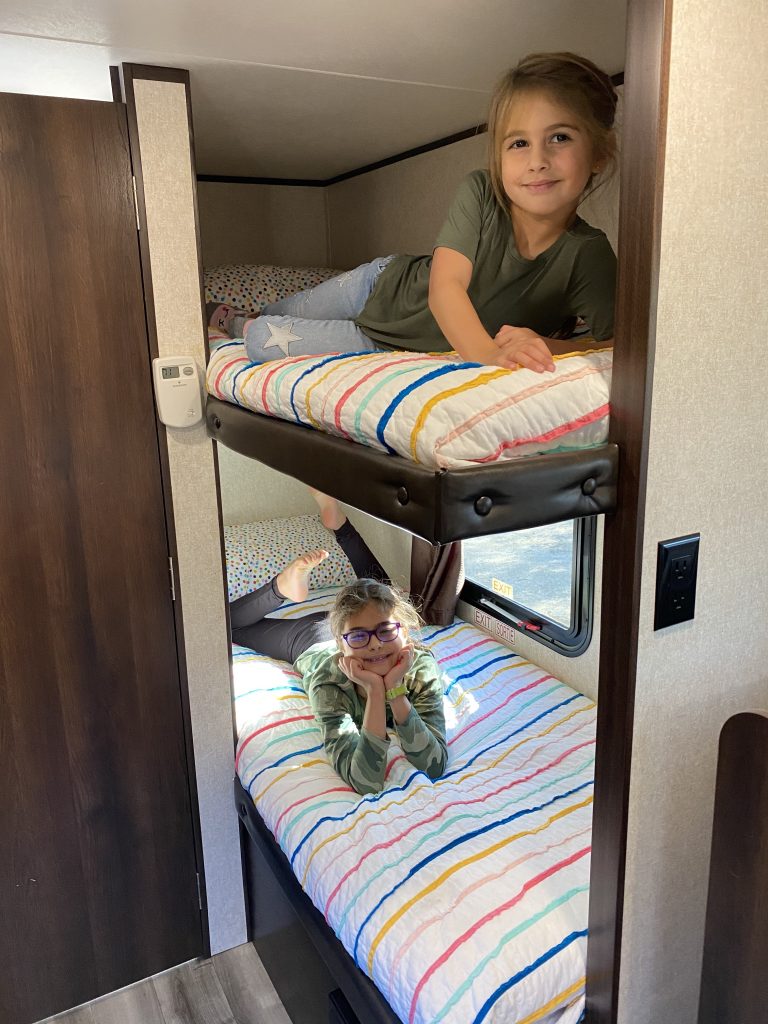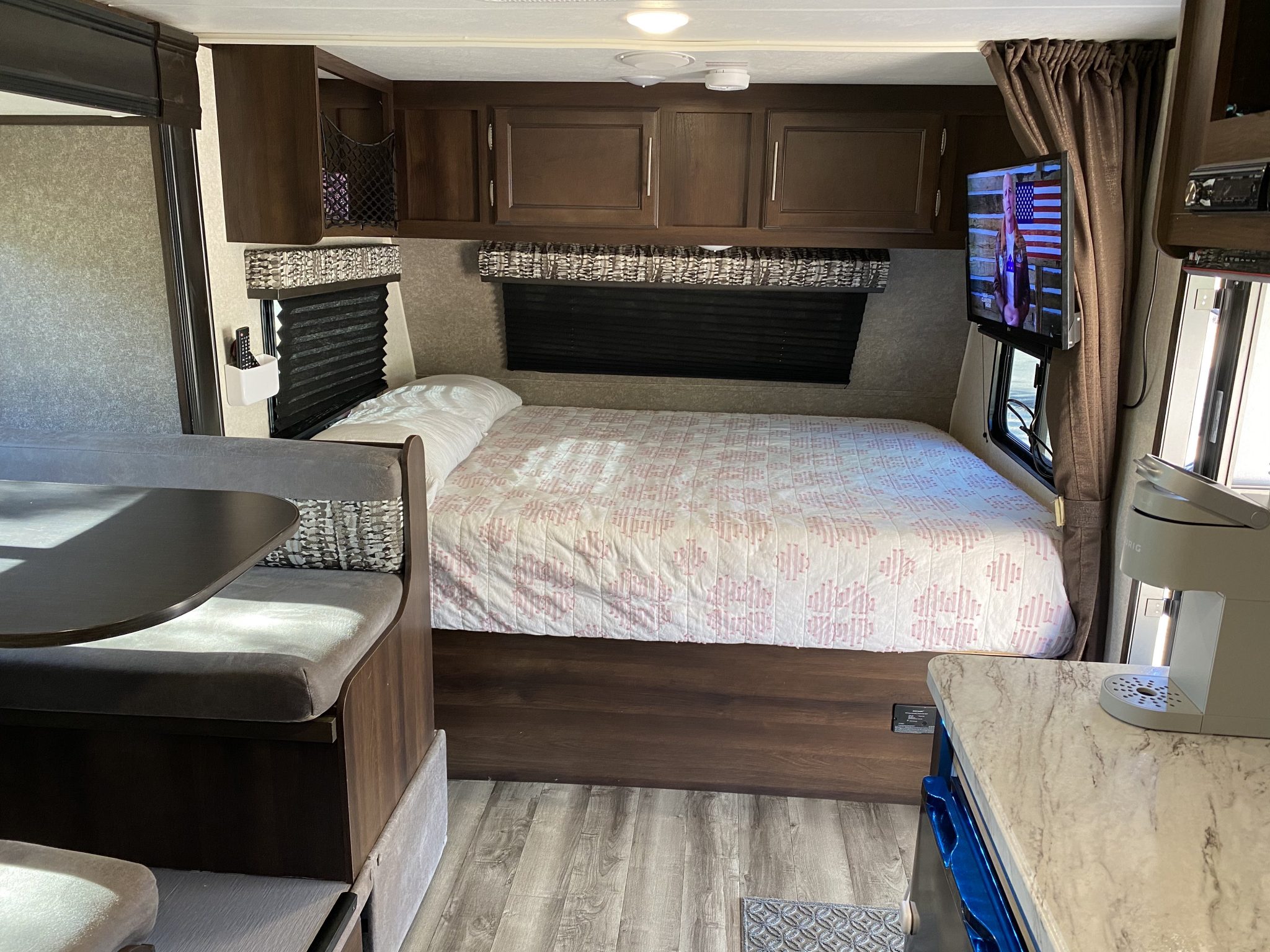 There were bunkbeds, a dining room table, bathroom, shower, sink, stove, microwave, fridge, coffee maker, satellite TV, awesome heating and AC system, and super comfy beds. I couldn't believe how much room we had and how easy everything was. We'll definitely do this again sometime soon. Also, it turns out Caro really likes camping.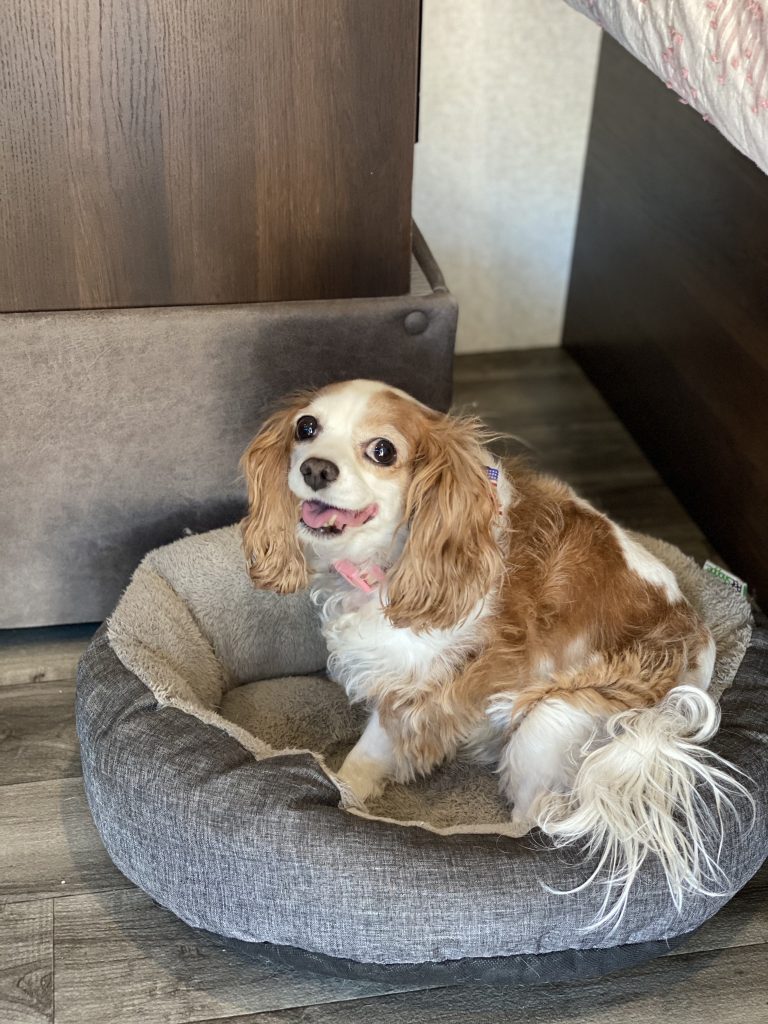 We got settled in the camper and headed out for a family hike at Romero trail. It was gorgeous and we did about 2 miles before turning back to the campsite for dinner.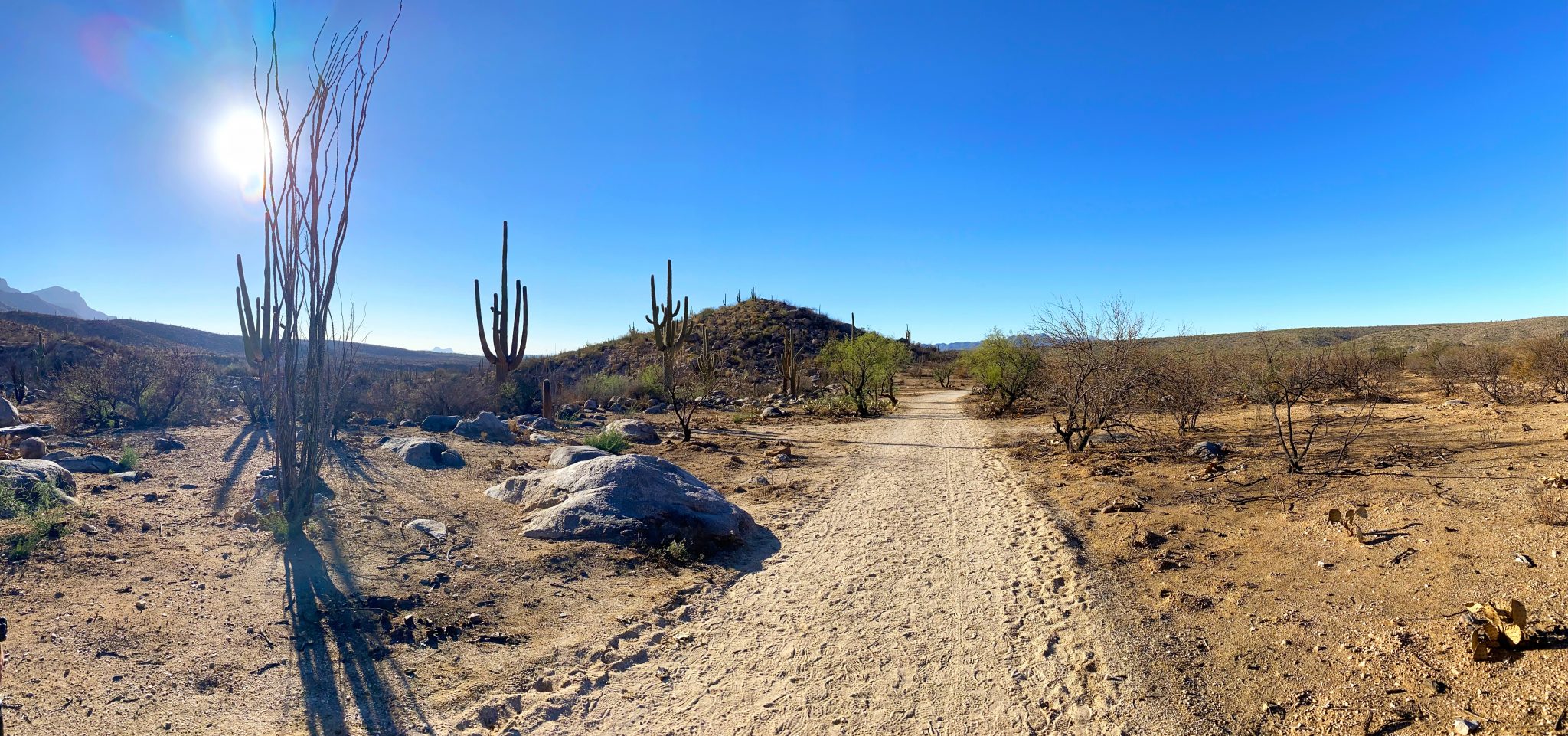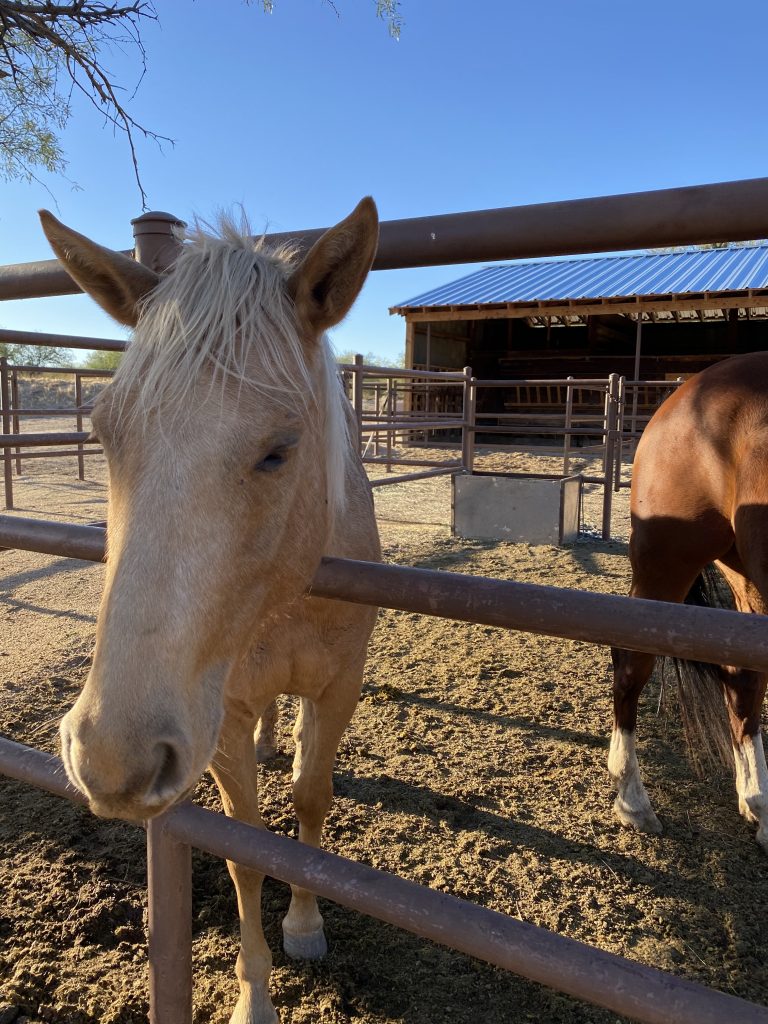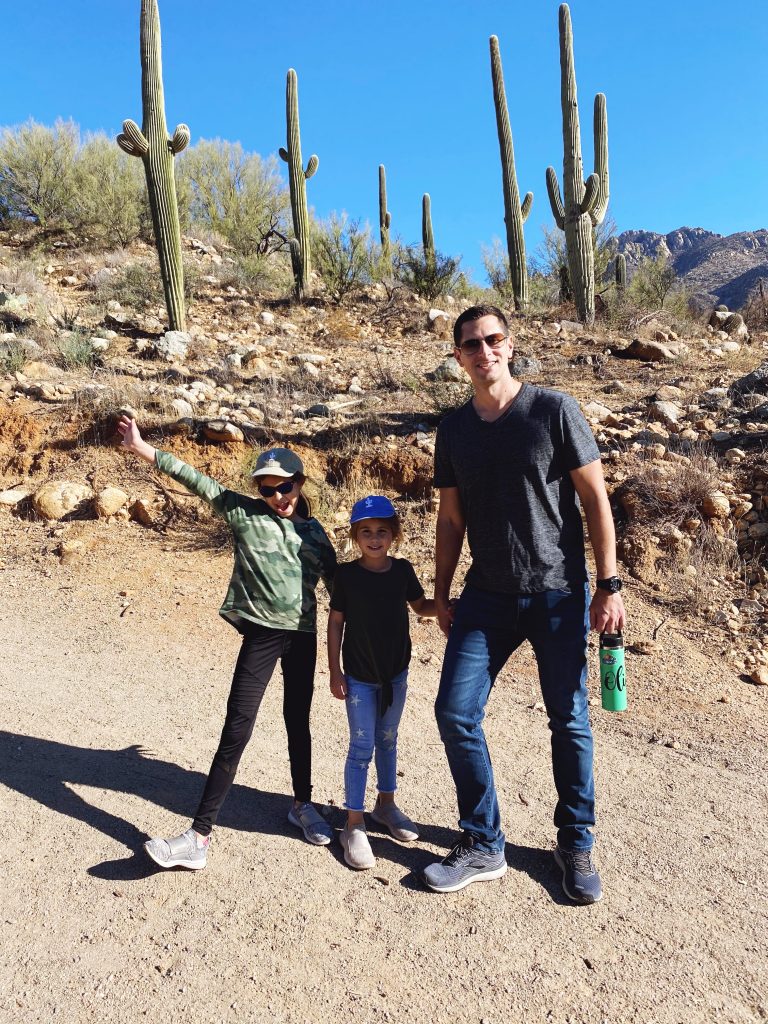 The girls danced around to country music while the Pilot and I got everything ready. Before leaving home, I had cooked a bunch of sweet potatoes in the Instant Pot and prepared veggie foil packs with bell pepper, zucchini, squash, tomatoes, onion and garlic. We tossed those onto the grill and made BBQ salmon to go with it.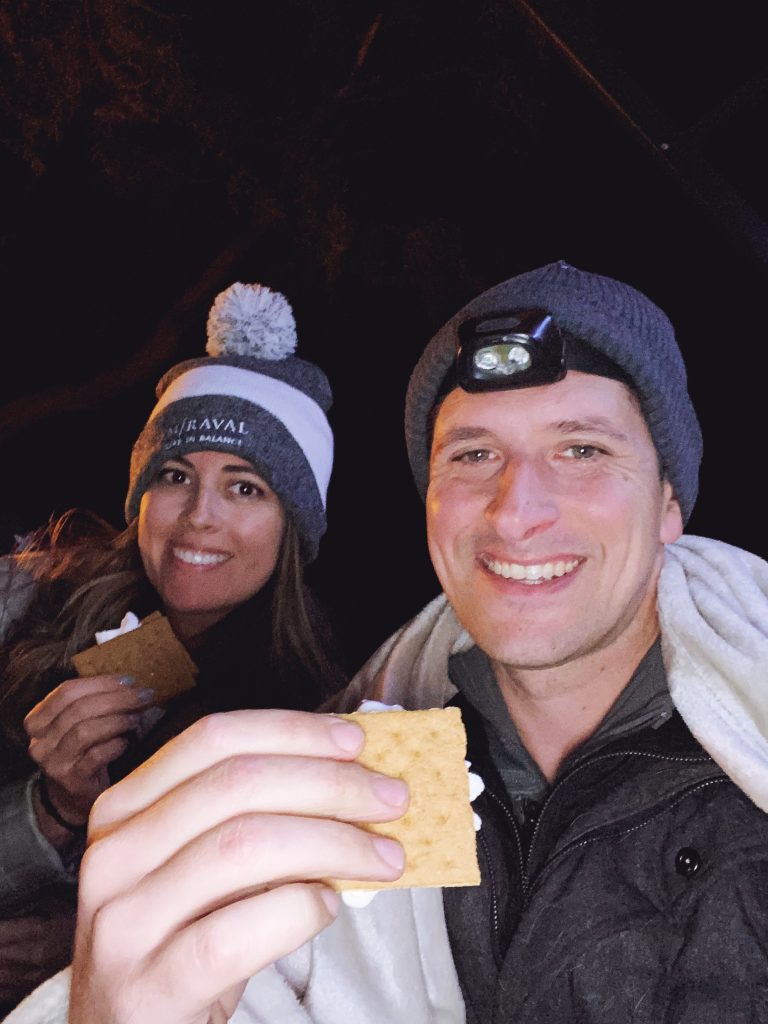 + the necessary s'more
We couldn't have a campfire because of current regulations, but got a couple of logs to put on the grill and that did the trick. It was so relaxing and fun to hang out on the "patio" of the camper in our lounge chairs, snuggled up in fleece blankets and chatting. We headed inside for a few rousing rounds of Zingo (the girls LOVE this game) and called it a night while watching a Hallmark Christmas movie. ?
In the morning, we made eggs and pancakes on the grill and took one more hike before heading out.
After we got back home and Liv caught up on Thursday school stuff, we headed to my mom's house for dinner and cake! My friend Ashley makes the BEST gluten-free and vegan cakes, so we order one every year for my bday ? (Tucson friends, you can order her cakes through Lovin' Spoonfuls.) Our camping trip and cake at night was the perfect low-key celebration with some of my favorite people.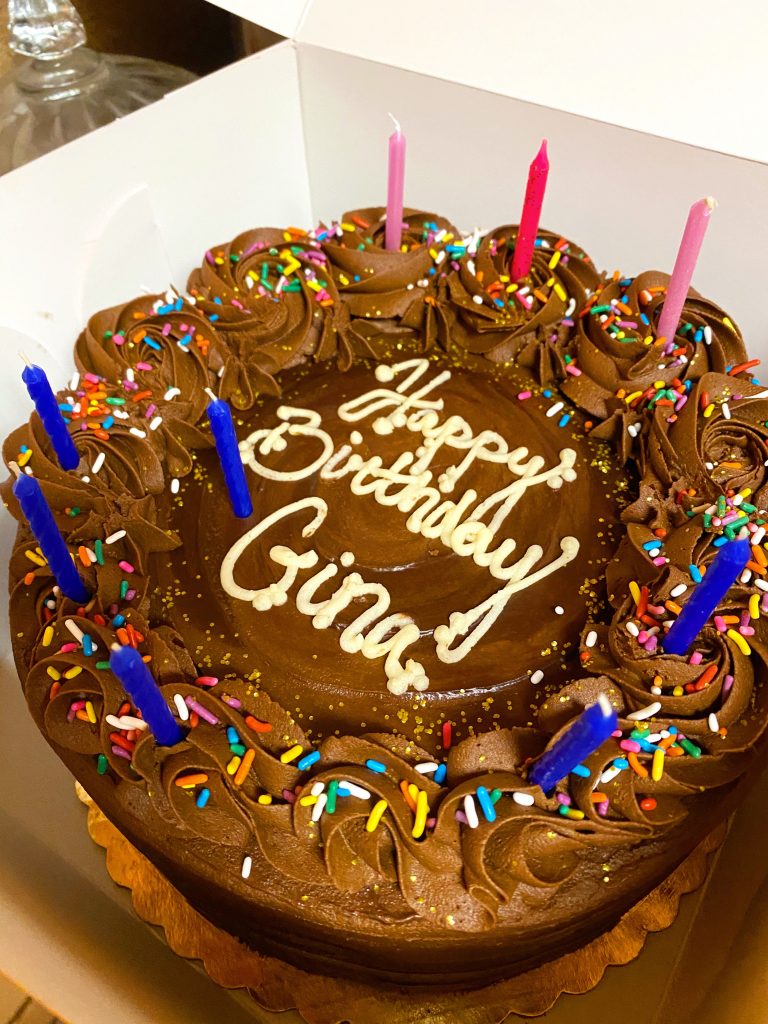 We're back in the swing of things today (on Friday the 13th…in 2020…) and I'm having cake with my decaf coffee and happy to chat with ya'll. Here are some faves from the week and around the web! I'd love to hear about your faves, too, if you'd shout out something you're loving in the comments section below.
Fashion + beauty:
A new Trunk Club shipment! I'll share the goods next week but they included some cute tops and jeans for fall/winter. They also included a TUBE TOP AND SANDALS which gave me a good chuckle. Like what? Why? I know I live in Tucson, but it gets chilly here in the winter. Even when it's not super chilly, we still try to dress seasonally appropriate and pretend it's cold.
Loving this Express blazer (on sale right now!) with a black silk tank, jeans and mules.
This week's Beautycounter fave is this Ultimate Renewal bath set. This is prob my fave set from holiday! It includes a branded dry brush, body scrub and luxurious body oil. It feels like a bit of a spa treatment at home and the scrub and awesome is an awesome combo for dry winter skin.
Speaking of Beautycounter, if you're curious about consulting, I'll be co-hosting an opportunity call with Ashley and Heather this Tuesday at 5pm PST/8pm EST. We'd love if if you could join us! We'll chat about our experience with Beautycounter and answer questions (plus offer a little giveaway for attending). If you're interested in joining the fun, please email me gina@fitnessista.com and I'll send you the details!!
Read, watch, listen:
Emily in Paris was renewed for a second season! I'm so pumped about this.
Fitness + good eats:
The perfect Thanksgiving turkey
Can't wait to try this sweet potato pie
What's something you're loving this week? Favorite birthday cake??
Happy Friday, friends.
xo
Gina